Week of November 5, 2000
Jody Grind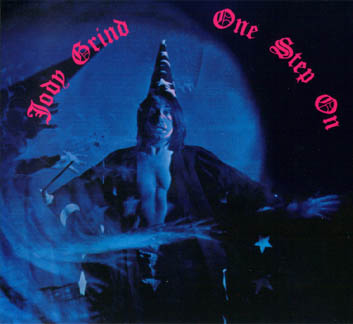 Personnel:
Louis Cennamo - bass
Tim Hinkley - keyboards, vocals
Barry Wilson - drums
Ivan Zagni - guitar
Pete Gavin - drums
Bernie Holland guitar
Albums:
One Step On (Transatlantic TRA 210) 1969
Far Canal (Transatlantic TRA 221) 1970
Both now reissued on CD by Akarma, AK058 and AK065 resp.

A progressive rock outfit. Their second album contains a very good version of The Rolling Stones' "Paint It Black".

Pete Gavin went on to Heads, Hands and Feet and then Vinegar Joe.

Taken from The Tapestry of Delights - The Comprehensive Guide to British Music of the Beat, R&B, Psychedelic and Progressive Eras 1963-1976, Vernon Joynson ISBN 1 899855 04 1
---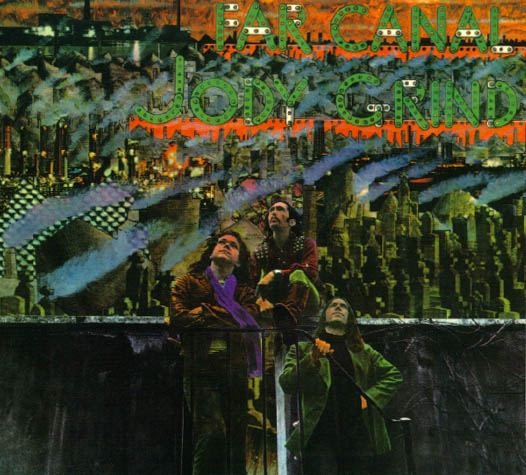 A very daring, progressive, experimental, jazz-influenced group, typical of the period, dominated by the powerful keyboard work of Tim Hinkley.

Bernie Holland was later with Hummingbird, Humblebums, Stealer's Wheel, Joan Armatrading and many others. Pete Gavin has also played with Al Stewart, Long John Baldry and Albert Lee.
Tim Hinkley, over the last 30 years, has had a very rich, illustrious career, which includes Joan Armatrading, Beckett, Graham Bell, Boxer, Roger Chapman & Shortlist, David Coverdale, Dr. Feelgood, Chris Farlowe & Thunderbirds, Peter French, Mike Heron's Reputation, Humble Pie, Alexis Korner, Albert Lee, Henry McCullough, Snafu, Al Stewart, Thin Lizzy, Streetwalkers, Vinegar Joe, Whitesnake, Steve York's Carmelo Pardalis, and his own all-star band, Hinkley's Heroes.

And finally, Louis Cennamo has played with Colosseum, Renaissance, Steamhammer, Illusion and Armageddon.

Alex Gitlin, October 2000
---