Week of September 17, 2000
Henry McCullough
Album:
Mind Your Own Business (Dark Horse AMLH 22005) 1975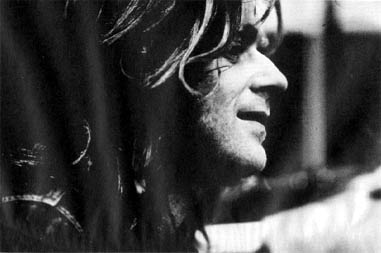 This Irish guitarist started off playing in an Enniskillen-based showband called The Sky Rockets. A phone call from an old friend, Chrissie Stewart, led to him crossing to the mainland to join a Blackpool-based band called The People, who later moved first to Dublin and then London. They'd started out playing soul, but later moved on to Mel Torme, Bobby Parker and R&B style numbers.
Hendrix managers Chas Chandler and Mike Jeffries spotted them playing one night, got them a record contract with Track and changed their name to the Eire Apparent. However, McCullough only played on their first 45 before returning to Dublin to join Sweeney's Men. He went on to play in Joe Cocker's Grease Band and was guitarist with Wings from 1972-73. After Wings he played around the London pub scene with people like Frankie Miller and recorded the above solo album which was released on George Harrison's Dark Horse label. The label's subsequent demise hampered the further development of his solo career. In the eighties he was involved in various Sweeney's Men reunions and, more recently, he's accompanied English singer-songwriter Terry Clarke on tours.
Taken from The Tapestry of Delights - The Comprehensive Guide to British Music of the Beat, R&B, Psychedelic and Progressive Eras 1963-1976, Vernon Joynson ISBN 1 899855 04 1
This quirky and rockin' lil' album from the mid-70s which time unfortunately forgot (or did it??) sounds like one of the better Stones records with AC/DC's late belter Bon Scott on vocals, in my personal opinion (meant as a compliment, of course!!!), while the participation roster reads like a regular who's who of the British rock'n'booze scene of the period: Charlie Harrison (Judas Jump, Coast Road Drive), Steve Chapman (Coast Road Drive), Tim Hinkley (Boxer, Roger Chapman & Shortlist, Dr. Feelgood, Chris Farlowe & Thunderbirds, Al Stewart, Alexis Korner, Alvin Lee, Thin Lizzy, Streetwalkers), Neil Hubbard (Joe Coker & Grease Band, Bryan Ferry, Wynder K. Frogg, Juicy Lucy, Kokomo, Alexis Korner, Robert Palmer, Roxy Music, Streetwalkers), Jim Leverton (Fat Mattress, Hemlock, Juicy Lucy, Savoy Brown), Frankie Miller, Joe O'Donnell (East Of Eden, Headstone, Jade Warrior), Bruce Rowland (Fairport Convention, Joe Cocker & Grease Band, Bryan Ferry, Gallagher & Lyle, Shawn Phillips, Ronnie Lane & Slim Chance, Yvonne Elliman, Wynder K. Frogg, Chris Youlden), Alan Spenner (Joe Cocker & Grease Band, Bryan Ferry, Phil Manzanera, Roxy Music, Ted Nugent, Kokomo, Alexis Korner, Alvin Lee, Paul Kossoff, David Coverdale, Whitesnake, Wynder K. Frogg, Murray Head, Spooky Tooth, Mick Taylor, Steve Winwood), "Blue" Weaver (The Bee Gees, Strawbs, Graeme Edge Band, Pet Shop Boys, Mott The Hoople).
Henry McCullough has recorded with the following:

Joe Cocker & Grease Band, Spooky Tooth, Rosetta Hightower, Jesus Christ Superstar (Soundtrack), Jackie Flavelle, Dave Carlsen, Donovan, Wings, Andy Fairweather-Low, Viola Wills, Frankie Miller, Bobby Harrison, Gerry Lockran, Evita (Soundtrack), Roy Harper, Marianne Faithfull, Steve Ellis, Ronnie Lane, Eric Burdon, Denny Laine, Linda McCartney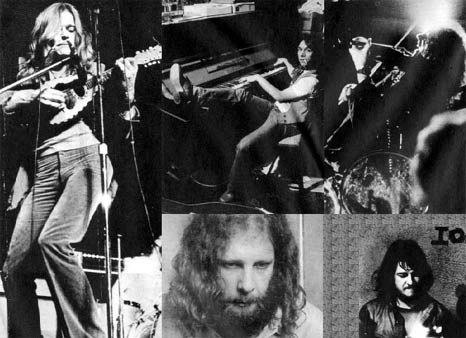 To appear in the future - Henry's detailed groups and sessions discography:
http://www.reocities.com/SunsetStrip/Palladium/9932/oly_guit.htm
As part of Miguel Terol's Musicians Olympus
Alex Gitlin
August 2000

---