Week of February 6, 2000
Illusion
Personnel:
Jim McCarty - vocals, acoustic guitar, percussion
John Hawken - Fender Rhodes, piano, mellotron, Hammond, mini-moog, ARP, poly-moog, harpsichord
Jane Relf - vocals
Louis Cennamo - bass
John Knightsbridge - electric lead guitar, acoustic guitar
Eddie McNeil - drums, tubular bells, timpani, percussion, vibes, effects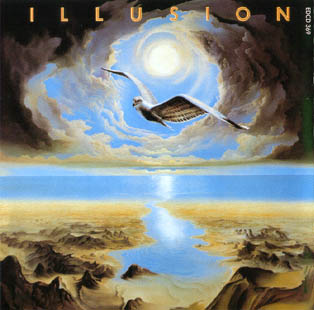 In 1975 Keith Relf, the singer and former colleague of mine in the Yardbirds, called me up for a 'get-together' with his sister Jane, and Louis Cennamo. We had all been in Renaissance a few years earlier and were still getting royalty payments. Since the Renaissance days, Keith had been successful as a producer and had been in a band with Louis, Armageddon, who had made an album for A&M Records. I had made an album of my own songs on EMI under the band name Shoot, and Jane had sung on various TV advertisements. The remaining member of Renaissance, John Hawken, the keyboard player, was invited to join us and we spoke about reforming the old band as none of us were involved with any other projects at the time, and the fact that we were still getting royalties meant the music was still popular. John was a versatile pianist, having played with more rocky bands such as Spooky Tooth and Vinegar Joe, and he was responsible for the dominance of the keyboards in the band's sound. We organised some rehearsals at my house in Molesey and things seemed to go well. Having played together before, it didn't take long to recreate our old distinctive sound. We decided to give it a go again, and after recording some demo tapes tried to get record company interest. We were still seeking this when Keith was tragically electrocuted in his flat in Whitton in May 1976.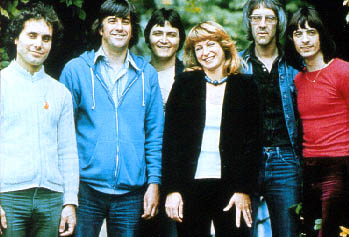 Rather than making us abandon the idea, this event seemed to spur us on, and we decided to take on two more people: John Knightsbridge on guitar, and Eddie McNeil on drums, which left me free to sing lead vocal along with Jane. More songs came quickly and in July we recorded half a dozen more demos, including "Isadora" and "Solo Flight". Someone had once told me to take demo tapes to companies for whom you were earning money, so I contacted Island Records who were still selling the original Renaissance recordings. After a live audition we were promptly signed up, and recorded the album "Out Of The Mist" at Island Studios in Hammersmith. We needed a new name at that time as Renaissance had been transformed into a band of new members (Annie Haslam, Mick Dunford, etc.) We finally settled on Illusion, the title of our second Renaissance album, and went off on tour supporting Bryan Ferry in the UK and Europe. We were received well, though sales were only moderate. After another nationwide tour, supporting Dory Previn, we were pressed by the record company to start another album which was to 'break' us as a band. The first album had charted in the States, and it was generally thought that the production could be improved upon, so for the second album Paul Samwell-Smith, another former Yardbird, was brought in as producer. Paul was highly thought of by Island as he had produced a succession of Cat Stevens albums and of course the first Renaissance album. The consequent album ("Illusion") was fun to make, collaborating with Paul again, but due to the pressure of time and touring the material was not as strong as on the first album, in my opinion, although it did contain the classic track "Madonna Blue" which brought out the very best of everyone in the band.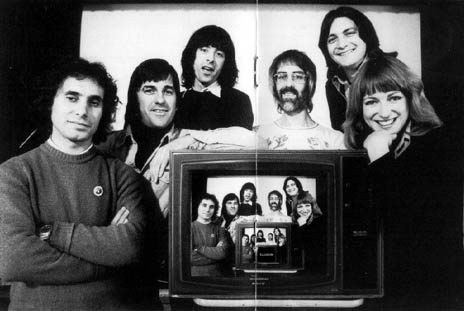 The album was released in the UK and Europe, but not in the States, for some unknown reason, and this was a big blow to us. The new wave of punk music was becoming more and more popular, and the overall trend at the time (the late 70's) was far away from what we were doing. Our only hope had lain in the States, but after the non-release of the second album we were dropped by Island in 1979. We recorded more demos, but without any significant interest from the majors we lost heart and broke up a few months later. At the present time, Louis Cennamo and I are still active in music, recording as Stairway on New World Cassettes, John Knightsbridge has a fine blues band Ruthless Blues; I have just recorded my own album 'Out Of The Dark' for Higher Octave in California (using Jane again on backing vocals), and have also released two albums as part of the Pretty Things/Yardbird Blues Band (both available on Demon Records).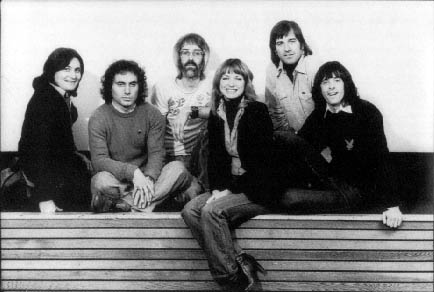 Jim McCarty, February 1994
Taken from the 2-on-1 CD reissue of "Out of the Mist"/"Illusion", EDSEL RECORDS, EDCD 369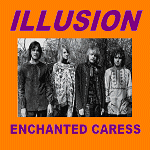 "Out of the Mist"/"Illusion" reissued on CD in 1994 as a 2-on-1 set by Edsel Records
"Enchanted Caress" released posthumously by Renaissance Records, RMED00162
---