Week of June 30, 2002
Mona Lisa
Dominique le Guennec - lead vocals
Jean-Paul Pierson - piano, organ, synthesizer
Jean-Luc Martin - bass, vocals
Francis Poulet - drums, percussion
Christian Gallas - guitar
Gilles Solves - guitar
Pascal Jardon - electric & acoustic guitars
Albums:
L'Escapade - 1974, Arcane 87015 (CD reissue by Musea, 1991, FNAC MUSIC 672 024/Musea FGBG 4032.AR)
Grimaces - 1975, Arcane 913050 (CD reissue by Musea, 1994, FGBG 4119.AR)
Le Petit Violon De Mr. Gregoire - 1977, Crypto ZAC 6402 (CD reissue by Musea, 1995, FGBG 4009.AR)
Avant Qu'il Ne Soit Trop Gard - 1978, Crypto ZAL 6440 (CD reissue by Musea, 1995, FGBG 4107.AR)
Vers Demain - 1979, Crypto ZAL 6483 (CD reissue by Musea, 1994, FGBG 4120.AR)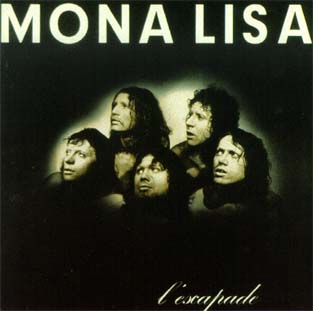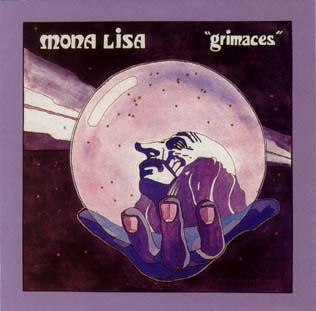 Rock theatre was a very popular medium of entertainment among French audiences in the seventies. It is well known that Peter Gabriel's electrifying performances with Genesis had a huge impact in this respect, but Ange, too, was a group with an unique vision and their own original ideas.

This group from Orleans belonged to the French "rock theatre school", as initiated by Ange. Possibly, Mona Lisa was the most artistically successful among the early pioneers (they were formed as early as 1970). "L'Escapade", recorded at Citadel Studios in October 1974, was a competent debut album, but marred by a rather thin and tinny sound. It was produced by the guitarist from Ange, Jean-Michel Brezovar (this being his first attempt at such a job). Musically, this only hinted at things to come, with obvious Genesis influences throughout, particularly on the Hackett­style guitar parts. Other features were an uncommon organ sound and Dominique Le Guennec's passionate, sometimes even disturbing, vocals and flute. Overall, the album sounds only half-formed and a bit unfocused, as if their ideas were not recorded on the tape the way they had been intended.
Not satisfied with their debut album, Mona Lisa recorded "Grimaces" at Azurville Studios in September 1975, aided by Jean-Pierre Massiera and Bernard Belan. Their sound had now matured considerably with much more variation in the use of instruments, higher intensity and more memorable musical themes. The vocalist had now developed a very distinctive, loud and expressive style. Listening to the songs it's easy to imagine Le Guennec acting in some outrageous costume (like he did in their popular live performances). The album is full of musical highlights, such as "Le Jardin Des Illusions" and "Accroche-Toi Et Suis­Moi". It's easy to assume they were influenced by Genesis' "The Lamb Lies Down On Broadway", released the previous year.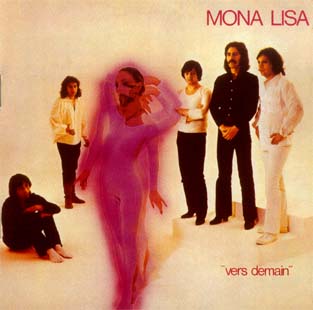 Even so, Mona Lisa were capable of improving on a very good album. Their third one was their masterpiece, equalling the best works of Ange and Genesis on the title track (a suite of three pieces filling the whole of side two). This was due to carefully-constructed compositions and a more accessible sound. The group worked on the album for several months with Massiera and Belan engineering. Recommended listening.
Taken from Scented Gardens of the Mind - A guide to the Golden Era of Progressive Rock (1968-1980) in more than 20 European Countries, by Dag Erik Asbjørnsen, Borderline Productions, ISBN 1-899855-12-2
---