Week of July 5, 1998
Blonde On Blonde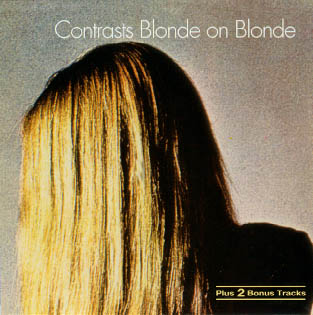 Taking their name from Bob Dylan's 1966 LP, Blonde On Blonde were originally formed in Newport, South Wales in 1967 by vocalist/guitarist Ralph Denyer, drummer Les Hicks, bassist/organist Richard Hopkins and guitarist/sitar player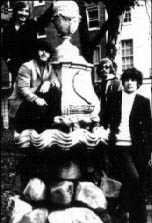 Gareth Johnson. It was this line up of the band that signed to Pye Records in late 1968 and who released the single, 'All Day All Night'/'Country Life' (7N 17637) in November of the same year. The same foursome also recorded the band's debut LP "Contrasts" (NSPL 18288) which was issued by Pye in mid-1969 - complete with a colourful gatefold sleeve which housed twelve fine slices of psychedelic-tinged progressive rock that earnt the band strong critical acclaim and a slot on the same year's legendary Isle Of Wight Festival which was headlined by Bob Dylan.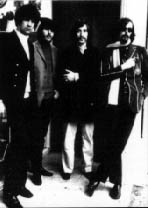 By the time of 1970's 'Castles In The Sky'/'Circles' single (EMBS 279) and the LP, "Rebirth" (NR 5049), Denyer had left to form Aquila, who released one album, "The Aquila Suite" (SF 8126) for RCA Records later that same year, after which vocalist/guitarist Dave Thomas took over from Denyer, making his debut on the aptly-titled "Rebirth" LP, which once again was released in a striking gatefold sleeve with liner notes by future Radio 1 DJ Tommy Vance. Richard John (aka Richard Hopkins) only stayed with the band for another year and was replaced in mid-1971 by bassist/guitarist/banjo player Graham Davis. This Davis/Thomas/ Hicks/Johnson incarnation of Blonde On Blonde recorded October 1971's "Reflections On A Life" album (Ember NR 5058) at Monmouth's

Rockfield Studios though the lack of commercial success finally took its toll on the band and they went their separate ways soon after the LP's release.
Today all of the band's releases are expensive highly sought after collectors items, not just because of their rarity, but because they contain some of the late 60s/early 70s finest progressive rock. However, the whereabouts of the various members of Blonde On Blonde remain something of a mystery though it is generally assumed that, following the demise of the band in early 1972, none of them pursued careers in music.
Mark Brennan
Taken from the CD reissue of "Contrasts", 1994 Repertoire Records, REP4521-WP
---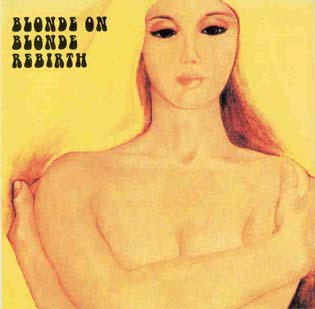 When I was asked to write some additional sleeve notes for this re-release of "Rebirth", I thought of a good place to start, and found my diary of 1970. It was packed so tight I could hardly decipher my own handwriting! There was so much going on - a real buzz of excitement. We'd signed to Ember Records at the end of 1969. By January 1970, we were hard at work recording "Rebirth".

I remember it all so clearly, I'd joined Blonde On Blonde as their new singer a couple of weeks before the band was due to play at the Isle of Wight Festival in 1969.

We'd only just begun rehearsing for our forthcoming tour, so I concentrated on more songs for that and the next album. I had some ideas, but they developed through close collaboration with Gareth and Richard. "Colour Questions" was really a live 'tour-de-force'. Live we were a lot heavier than in the studio. It was only on record that we could experiment with the more subtle mixture of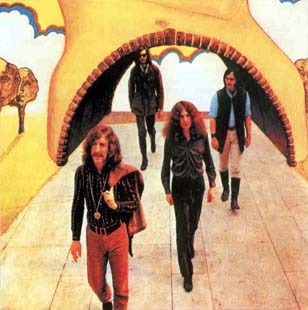 acoustic and electric sounds, the sounds that most characterised Blonde On Blonde's music. "Broken Hours" was the first song I'd ever written. It's a love song of course. "November" carries something of the way I felt about the magical atmosphere between the edge of Wales and the Forest of Dean where I lived and rehearsed.

It was a sharp contrast to our hectic schedule of recording, filming and gigging in 1970. Shortly after the completing the recording sessions, we began filming for the BBC television Saturday Night Special called "Whatever Next" - a completely oddball mix of performers from Marcel Marceau to Gilbert and George, to band-in-residence Blonde On Blonde. We were really busy working live too. At the Roundhouse, the Marquee, the Temple (formerly The Flamingo) in Wardour Street, in the heart of London's vibrant Soho. In addition, we were playing all over the country at universities and colleges, town halls and clubs. Just a glance at the diary brought back vivid memories of all those gigs and all the musicians and bands we played alongside with. Georgie Fame, Alan Price, Marsha Hunt, Deep Purple, Atomic Rooster, Wishbone Ash, Genesis, Roy Harper… We were once even supported by Fleetwood Mac!

There was something very special about being able to live a life split between two worlds, one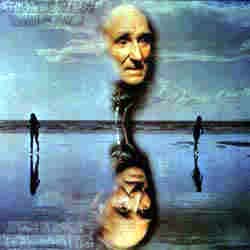 quiet and countrified, and the other - on the road or in the heart of London's nightlife!
I think you can hear that contrast in the music itself: a mixture of focused energy and laid-back calm. It was a reflection of the way we lived and worked. We all came from a heavily industrialised Welsh seaport that was closely surrounded by mountains and wild romantic countryside; it was the contrast that inspired us.
And it still inspires me. I am about to release a new Blonde On Blonde album. The music's already 'in the can' and includes songs from Blonde On Blonde's live performances that were not previously released. It also includes some very recent material. The new album is called "Coldharbour" (another name for my hometown Newport). It was hearing "Rebirth" again that brought me determination to complete the project.

In the meantime, I hope you enjoy the sounds of 1970 so faithfully captured here on this reissued CD. When I listened to it again, it was like taking a ride in a time capsule in my own head. The sound and the memories are crystal clear.

David Thomas
Taken from the CD reissue of "Rebirth", TKO Magnum, 2000
---
Discography
Contrasts (1969) - Pye NSPL 18288, CD reissue: Castle/Sanctuary (Psychedelic Pstones) CMRCD257, 2001
Rebirth (1970) - Ember NR 5049, CD reissue: Spalax 14525, 1996
Reflections On A Life (1971) - Ember NR 5058, CD reissue: Spalax 14526, 1996
---